Salem Paint Company carries a full line of interior wood finishes to cover the needs of both the homeowner and the professional painter.

SamaN's stains are water-based solutions perfectly stabilized. It is thus possible to mix several colors to obtain an infinite of shades as you would with watercolour paints.
Odorless,  No Lap Marks, One coat even on the darkest colors, Uniform color between wood species, and fast drying.
Finally a water based wood stain that works as good as an oil based stain and, in many cases, better.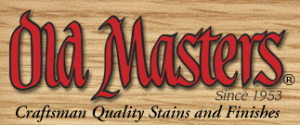 From Old Masters,  Salem Paint Company carries a full line of Wiping Stains,  Fast Dry Stains, Spar Varnish, Polyurethane.
Daly's Wood Finishes has been supplying the northwest with some of the best wood finishing products made since 1938.

Salem Paint Company is proud to carry variety of Daly's Wood Finishes.   Interior Oil Stains, Benite Wood Sealer, ProFin Oil Finish, SeaFin Teak Oil and CrystalFin Acrylic Polyurethane.
For the professional Salem Paint Company carries PPG Speedline Lacquers which provide a beautiful finish on cabinets and woodwork that is very durable and easy to apply.
Salem Paint Company Inc.
686 Commercial St. NE,   Salem, OR 97301
(503)364-5631