HAPPY NEW YEAR!
Special Purchase on XIM Prime Start Multi-Purpose Primer Sealer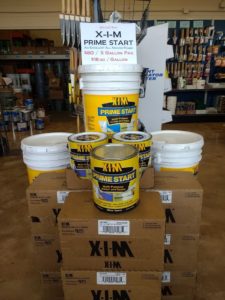 $80.00/pail, $18.50/gallon
While supplies last
FROM CALIFORNIA PAINTS and STORM SYSTEM STAINS
50% OFF ALL PACIFIC INTERIOR AND EXTERIOR, SUPER SCRUB INTERIOR, EVIRO-TECH ZERO VOC INTERIOR PAINTS AND STORM SYSTEM CAT 2 DECK STAIN.  LIMITED TO STOCK ON HAND
Come down to Salem Paint Company, "Ask the Paint Experts" and save.
Salem Paint Company Inc.
686 Commercial St. NE,   Salem, OR 97301
(503)364-5631